Arindam Mandal Ph.D. Research Scholar Kala-Bhavna, Department of History of Art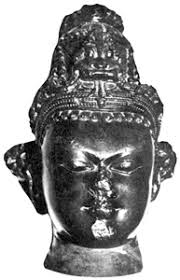 Literature review gives the knowledge about the identified area in order to gain a background history of the research topic. It identified appropriate methodology, research design, methods of measuring concepts. A precise definition of the research problem is critical. To solve the critical problem it is needed to analyse the whole situation of the research topic. Besides with the help of literature review it identified data sources used by other researchers It describes how others structured their report in a particular style or manner and it gives knowledge about what others have found out in the related field of study and how they have done so.
Literature review analyses relevant previous publications and it finds out problems that are already investigated and that need further investigation. Moreover, the literature review is a funnel that narrows down our topic to a research problem that we can study in the available time and within our available resources. We develop our logic on the basic of others approaches. Already published literature books help to clarify theory and methods that can be very useful. Without a focused literature review, research will be vague and lack regress with it. A focused well studied literature would give a good start to analytical project. It gives a strong indication of the data.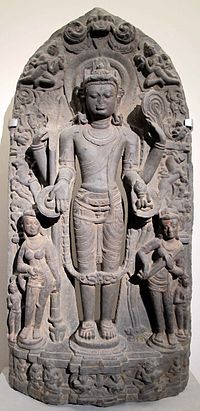 With the study of literature review researches gain the skill of self criticism. One needs to narrow down the research topic and describe it analytically. Literature review focuses on the main problem and gives a strong indication of data, so it is analytical type which belongs to solid style of method. Research project is a practical work where different component parts are situated. To create a new idea in the field of research, researchers established with the help of higher level of intellectual skill and scholarly style. Without literature review, it is not possible to get bibliography and the information of data collected, moreover it helps to write the foot notes and the list of the texts.
The literature review presents one of the greatest challenges of the research proposal to experience of research.
Provides a conceptual framework for the reader so that the research question and methodology.
Demonstrates to the expert reader that the researcher is aware of the breadth and diversity of the research question.
A conceptual or theoretical framework can be all of the review
A set of coherent idea or concepts organized in a manner that makes that easy to communicate.
An organized way of thinking about how and why a project takes places, and about how we understand it.
The basic for thinking about what we do and about what it means, influenced by ideas and concepts. An overview of ideas and practices that shape the way work is done in a project A set of assumptions, values, and definitions under which we all work together.
Literature review considered as a framework
It is very important because a framework can help us to explain why we are doing a project in a particular way and it also gives the ideas of others who have done similar things. We can use a framework like a travel map. We can read a map, because others before us have symbols to mark streets, lacks, highways, cities, mountains, rivers, etc. The scale on a map places are, so we will get an idea how long it might take us to get from one point to the next. It may be many different paths that can be taken to get to the same place. A framework can help us to decide and explain the route we are taking; why would we use certainly get to a certain point. People might have tried a similar path before and have had different experiences versus another or, there may be paths that have never been explored. With a conceptual frame we would try this or that path, based on the experiences of others, and on what we ourselves discover.
It is important that one is able to provide an integrated overview of the field of study. This means the most important and relevant theories, models, studies and methodologies.-The literature review chapter is much easier to read if it is divided into sections In this form it is also easier to write. However, it is not always easy to determine a stretch for divide up the chapter. Perhaps the first step in the process is to conduct a preliminary survey of the literature which is relevant to the title.
A preliminary survey will reveal a considerable number of publications or multiculturalism, although all of these books or articles will entail a discussion of multiculturalism, within a particular context. There areas might involve multiculturalism in society in general, in various sectors of the educational system, or in a variety of professions. Equally there will be many publications on different aspects of the secondary curriculum. There will certainly be separate publication of the different subject areas of the secondary curriculum. In addition to the body of literature, there are many publications on ethnicity, ethnic relations, comparative culture, comparative religion, and the different religious groups within the educational system. There are probably far too many potential categories here and hence it would necessary to try to define the larger, broad categories which are relevant to the subject matter of thesis.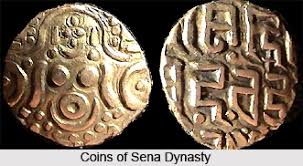 This is where it is useful to return to the aims of the thesis, because these provide a provisional statement within which one can begin to organize the literature review. For example, one of the first aims is to explore the educational achievement of the different culture of groups. The aim might suggest that one relevant area would be a body of literature which discussed the name of culture and ethnicity, and attempted to clarify something of the conceptual issues surrounding theme terms. Another relevant area could be of educational achievement and particularly achievement related to any aspect of culture, religion or ethnicity.
In other words, although it is relatively easy to think of possible subdivisions for the literature review chapter, it is important that those subdivisions have some relevance to the remainder of the thesis. It is not always possible to write a thesis in a purely linear fashion. The aims, the literature review, the methodology and the date are all interlinked as a coherent whole, and it is important to ensure that there is some correspondence between different sections. Here is a survey of some of the previous researcher body which may be used to develop categories for the literature review.
Literature review of Sena period of Bengal
As Sena era emerges axpansion of "apovrangsho' and Bengali sohajia literature diminishes and Sanskrit begins to flourish again. The Sena Rajas were the devotees of Saiva and Vaishnava religion and they observed/Vedik rites and ritual. So, with their support, like other states of India, with the support in Bengal too, the Renaissance of Hinduism took place. Because of Buddhist and Tantric ideas, the ceremonial rites of Hindu religion almost got obsolete. So there was a special need for books releted to these things in the Sene era. Anurudha Bhatta, the´'guru'of Ballal Sen in his books' harlata' and 'Pitridoyita', discussed about various Hindu rites and rituals like 'ashoucha','sraddha', 'saudhya', 'tarpan' and soon. Ballal Sen himself wrote five books, namely, Brata-Sager', 'Acharsager', 'Pratistha Sagar', 'Dan-Sagar'and 'Advut-Sagar'.By quoting ideas and guotations from various ancient religious books, BallalSen documented descriptions of several Hindu rites, institutions (These books of Ballal Sen claimed huge popularity at point of time in Bengal and outside).
Halayudh was renowned writer of this age. He because a 'Rajpandit' at a very young age. Lakshman Sen appointed him as court poet in his young age and as religious head when he was old age. Halayudh wrote books like 'Brahmansorbosyo', 'Mimangshasorbosyo',
'VaishnabSorbosyo', 'Shaiba sorbosyo', and 'Pandit sorbosyo' Halaudh wrote that the Brahmins of (Rara) Rad and Barendra neither read Veda, nor did they have adequate knowledge of Vaidik ceremonies. That is why, to explain the importance of 'mantras' used in the Anhik ceremonies and other rites, he wrote the book called 'Brahmin sorbosyo'. Ishan and Pashupati-two elder brother of Halayudh, wrote a book about daily ceremonies of Brahmin's. ('Brahmin darpan').
One of the scholar in this era excelled in linguistics; among them son Artihar, Bandyaghati Sarbananda requires special mention. 'Tikasarbosyo' note on Amarkosh, is famous in throughout India. Sarbananda wrote this book in 1159-60, which he showed great learning and mentioned many native words. Most of these words are still used (current) in Bengali language. Purushottam was a great linguistic of this period who wrote Dictionary and Grammar books like 'Varnabritti', Trikandoses', 'Haralata', 'Barnodesona', and 'Dirupakosha'.
Most of the Sena Rajas wrote poetry that is why this period may be called as the golden era of Sanskrit poetry. Lakshman Sen's courtier and friend Btudas's son Shidhardas published a collection of Sanskrit poetry named 'Suduti-karnamrita'in the year 1206.This contained 2370 poems of 485 poets. This book also contains poems composed by Raja Ballal Sen, Lakshman Sen and Keshab Sen There were five famous poets (Pancharatna) in Lakshman Sen's court. Dhoyee, Umapatidhar, Gobardhan, Sharan and Jaydev. Several poems composed by them can be found in Sridhardas's collection. In one of his slokas, poet Dhoyee had compared Lakshman Sen with the King Vikramaditya, This is no poetic hyperbole. The five court poets of his court were truely gems (Pancharatna).Dhoyee's 'Pabandut' is modelled on 'Meghduta' when the king of Gour LakshmanSen went to conquer the South (Dakshinatya),then the Kubalaybati the princes of Malaya hills was fascinated by his charm-based upon this whole work is composed of 104 slokas. Among all the verses modelled on Kalidas's 'Mehduta', 'Pabanduta'secure high rank. Except Pabandut, Dhoyee also wrote other poetry. Jaydev called him as the poet laureate.
Jaydev wrote about Umapati that he was 'Bachah Pallabayati', meaning, he was a master of Verse/language. His panegyric (Deowara Calligraphy ) on Bijay Sen supports this comment. A shloka of Tamrashashana, which was got in Madhai city, also ascribes 'Sudukti-Karnamriti' to Umapati. So, this 'tamrashashana' is also composed by him, ninety sloka of Umapatidfhar has been mentioned in 'Sudukti-Karnamriti' and this also speaks of 'Chandrachur Chorit', verse. It is to be noted in this context,that Umapatidhar and Umapati is the same poet. Jaydev had claimed that there as a poet of Sringar Rasa, Acharya Gobordhan was unparalleled. There is no doubt that the poet Gobardhannath of 'Aryasaptadashi'. This book proves his great skill and ability in Sanskrit Literature. Because of his vast knowledge, he was regarded as a Acharya. He wrote about poet Sharan that he is 'Shlaglya durahdrata', that is he was the master of difficult writings. Some people conjecture from this that he and the author of 'Durghatabritti'. Boiakoran and Sharan is the same person. However this is only a conjecture. Sharan's poems are quoted 'Sudukti-Karnamrita', but his no other book can be found.
Undoubtedly, Joydev was the greatest poet among the court poet among the court poets Lakshman Sen.His 'Kamal-kanta-Padabali' does not please the Vaishnavas, rather continues to impress all the readers through ages there are not much instances of such a charming, popular, yet high literary piece in Sanskrit literature. Almost 12/14 poems had been written which are modelled on it. This is the ample proof of the popularity of the 'Gita-Govinda' throughout India.
Late 12th century can be termed as the greatest era of Sanskrit literature. Religious books on the one hand and the high poetic art on the other, together made this period memorable. The presence of erudite men and poets like Anirudha Vatta, Halayudh, BallalSen Sarbananda, Jaydev, Umapati, Dhoyee, Gobardhan and Sharan within half a century is a matter of pride for any country.
However, Dewara inscription plate of Bijay Sen records that there existed an artist organization in Bengal Nicely crafted letter of the 32 lines have been considered as piece of rich art. The last Sloka of the inscription records the identity of the artist who had crafted these. His name is Ranak Sulapani, who was the emblem of Dharma, grandson of Manadas and son of Brihaspati and also the leader of the artists association of Barendra. It is conjecture from this that there existed an artist association in Barendra and the other parts of the Bengal and that Sulapani was the leader of this association. The first name 'Ranak' suggests that he was a respectable person of this empire .However according to Bhatta Bhavadev's 'Prayaschitto Prakarana', are considered as belonging to the lower strata of society, if any Brahamin had taken up these profession he had to penance for it. Sulapani was an artist by birth.
It was been mentioned in a sloke of the stone inscription of Selimpur that the word inscribed in stone was also the work of a artist usually who carved sculpture. This inscription say that just like a pramour who images the colourful image of his own beloved, the great artist Someswar wrote this inscription in a similar way. Those sentence express the nature and the inherent mood of the art beautifully. The artists of Bengal know the deep passion (attraction) that is the soul an art. We get the names of the several artists from inscriptions and some authors mentioned in their books they are-Tatat, grandson of Vagot, son of Subhat; Mankhodas, son of Subhadas and his son Bimaldas; Thetraditional craftmaster Visnuvadra; Mahidhar, son of Bikramaditya and his son the master artist
Sashidhar; sculptor Karnavadra; sculptor Tathagatasar. Some of them had been clearly entitled as silpi (artist). It will not be incoherent to conjecture that those eight artists, along with the artists like Sulapani and Someswar not only they were carved of stone sculpture and inscription plate but they were artists of high class and they also made metal and stone sculpture.
Note:
Mortimer J.Adler and Charles Van Doren, 1940 How to read a book, Siman and Schuster Publication, new York,                                                                                                                Turabian, Kate,1995, A manual for the writers term paper, Thesis and Dissertation, University of Chicago.                                                                        Redman and Mory, 2010, research Methodology, London.
Krathwohi, David R .1988.How to prepare a Research proposal; guidelines for Funding and dissertation in the social and Behavioral sources. Syracuse University Press.                                                                                                                                                                                      Gerard Guthrie, 2020 Basic Research Methods, an entry to social science Research, SAGE publication.
Ancient History of Bengal-Ramesh Chandra Majumder,1936  History of Bengal vol.III Jadunath Sarkar,1942                                                                                                Inscriptions of Bengal-N.G.Majumder,1929, published by Bhabderkar oriental Research  Institute,review Jogendra Chandra Ghosh, vol.15 no1/2(1933-34)p.p129-136
Manuscript- 'Tikasorbosyo' note on Amarkosh by Artihar,Bandyaghati Sarbananda,year1159-60  Manuscript- 'Sudukti-Karnamrita' by Sridhardas year1206.edited by Akhaykumar Maitra and                   Aparna Banerjee ,Sahitya Academy, New Delhi,1975                                                                                                     Manuscript- 'Aryasaptadashi' by  Gobardhannath
Dewara inscription by Ranak Sulapani Selimpur inscription by Someswar